Don't take our word for it. Listen to what our clients have to say about us.
Mike Evans:
Hey this is Mike Evans here,and i just wanna share how much i really enjoy of working with 123Employee, and the reason i enjoying working with them cause they make me money, i have a full time assistant he's in Philippines and he works at the same hour as he may come at the 12noon my time and leave at 9pm my time which is good for me cause i get up at 10AM, start working around noon, but the most important thing in this guy done for me is after i trained them is that he is now able to come up with the ideas on his own to help me make money. i mean that's the most important thing. I'm in a very complicated business, the internet marketing site, i have a lot of links, and a lot of things that have in perfect order for me to make money and first i was able to train them to do that which is the most important thing, i was able to do that, and for me quite on he's never make a mistake except when i gave him a wrong information.But on his in, he hasn't make mistake, that the first thing but he is able to take initiative which is i asked him to do and make decision on his own.And then, also offer suggestions to help me make more money. So a lot of time he will think of things to do that i haven't taught for hand focus on and for me that's the biggest value that I'm getting from my personal assistant with 123Employee who's in the Philippines. The last thing i wanna say is you know, i was very skeptical first, i have tried other virtual assistant from India and China and Philippines as well, and you know i thought i could give them a lot of cheaper and i would found it on my own.And you know what i found is first of all these are the people they work from their home when their computer is break they stop on their work. With 123Employee that you can see they have their office, with the generators, air condition and lights and you know everyday that everything is gonna be working.And then you know, he has a seat and a desk in a real office and because of that I've got consistency from my experience with them.So again. I'm a (?) you kind of person and i never thought i want one or another assistant but now i found if i able double and triple and actually quintuple the amount of income I'm making because of my 123Employee assistant highly, highly recommend. Thanks! I'm Mike Evans
Roy Meyer:
Hi, my name is Roy Meyer and I'm currently here at 123 Employee, the number one outsourcing center in the Philippines. Now I've been working with 123 for a couple of years now, and I can tell you they have made all the difference in the success of my business and the reason my business has grown and to continually generate more and more income. Now one of the things that's been great is it's freed me up from having to do all the tasks that I just simply just don't have time to do. It allowed me just to focus on the IGAs or the income generating activities in my business. So if you want to make a difference in your business I highly recommend you check them out. You go to 123Employee.com, find out what they're about, give LJ a call and see what they can do for you. Because I can tell you, I would not be where I'm at in my business and my life today if it wasn't for 123 Employee. So once again, this is Roy Meyer and I high recommend you give them a call.
Tim McCoy:
Aloha everybody,Tim McCoy from the beaches of Maui on my 2nd day trip/vacation and 1 of the reasons why I'm able to do this. I'd like to thank Lito and the team over 123 employee for billing in for me. Entering phone during my quickbooks, helping customers. I think they're doing a great job. Whenever I recommend to you for watching this videos and to sign up to 123 employee as soon as possible. Aloha!
Nik Halik:
I'm Nik Halik, the Thrillionaire. Hey Daven, you absolutely rock! Thank you so much for the intro to 123Employee. I have an amazing project manager and he has an amazing team and look, we've been able to do some really cool stuff in relation to social media, database management, promoting and marketing my events worldwide on a global scale. Look how many followers I've got here on my Twitter page. Look at my Facebook fan page – we've got 5 Facebook fan pages and we have so many likes and so many individuals that we interact with, and it's a great marketing team. I want to thank you for your time. You have an amazing unique service unparalleled anywhere on the planet. For anybody contemplating outsourcing and delegating their life, ensure they use 123Employee. Daven, thank you so much. I'm Nik Halik.
Tracy Walker:
Hey guys. This is Tracy Walker with keepallthecash.com and before getting plugged into 123Employee, I was probably like a lot of entrepreneurs where I had so many different ideas and so many different things going on in my business that I just couldn't implement them all.
So I decided to take a chance, get started with 123Employee, get my own VA and what she does for me is she does all of my marketing. If I say to her listen, I need you to post a blog post for me, she'll post it. If I ask her to do any keyword research for me, she does that. She does a lot of my syndication, meaning that she posts on Facebook for me, she posts on Pinterest for me, she does my Instagram work for me. She does my articles and doing back-linking and all these wonderful things and she uploads my videos to my YouTube channel.
So if you're ready to outsource your business and actually get to back to living your life and having fun in your business, I highly recommend you get plugged into 123Employee, Daven will take are of you.
Marbeth Dunn:
Hi, I'm Marbeth Dunn, yourjoyjourney.com. And I'm so happy today to tell you about Daven Michaels 123Employee. I was a little reticent at the beginning to work with a VA, I didn't quite understand how it was going to be but I love my VA.
He audits my audios; I have a radio show, radio show host of the Great Metamorphosis on the Law of Attraction radio network. He edits my audios, he's fantastic. And he also posts on social media, he posts my blogs and he posts them all over social media for me, because you know as a busy entrepreneur you don't have time to do all this yourself. So Daven's people have saved my life, made me have more time in the day to play. Thank you, Daven.
Victoria Bowman:
Hi I am Victoria Bowman and I have a PhD in Homeopathy in natural medicine. My business is MyRealHealth.com and I love 123Employee. In fact Charlie my Virtual Assistant is amazing and kudos to Richard who is my manager with 123Employee. The things that have happened since I have started with them are they have been submitting my articles to Ezine and they are getting published. Also, we are doing an email marketing program for one of the products that I represent and that is going very well. They also have edited my YouTube videos so I am all over YouTube and people are hitting it. They are spreading the word and I am getting more business as well as increasing my clout and my Pinterest presence on the web. So I endorse 123Employee. Take a look you will be glad you did. Bye now.
Larry Steinhouse:
Hi my name is Larry Steinhouse with Mall Stars Video Productions Studios.
My business is a combination of on-line marketing and brick and mortar.
Some of you may relate to the day to day tasks of owning a business like this.
One day, I escaped my business and attended a seminar. While there, this guy said..
During that seminar, Daven suggested all the audience participants make a list of the things keeping them from doing what was important, like acquiring new business.
Well I made my list. It included things like Facebook Fan page maintenance, LinkedIn and twitter posts. I also added things like e-mail marketing and campaigns. Article writing and so many more things I keep doing that I really shouldn't.
Daven surly convinced that I need to outsource this!
But now I had to deal with my own inhibitions of outsourcing. First of all, I am here in the Philadelphia area and well the Philippines, even though it sounds alike, is all the way.. Well somewhere here!
Many questions came to my mind like.
What if there is language barrier?
Can I trust someone so far away?
Can they really do the tasks I need?
And of course can I trust that they will actually be working when they say they are?
I nervously called 123 Employee, and found that they actually have an interview process. You can interview candidates to make sure you have a good communication and trust level.
.ok you obviously know this is a testimonial and a success story, so here is the bottom line.
I am so amazed at the professionalism of 123employee but even more important, Cassie ias my Virtual Assistant, is wonderful!
She really takes on the tasks with full responsibility. She even makes suggestions and researches ideas that will bring me business or traffic to my website. The only thing she can't do, is bring me coffee!
Our Mall Stars Video Production Studios is a concept that we expect to go national, and frankly I believe that with Cassie as my Virtual Assistant and Daven's company 123employee, my chances of making that happen will greatly increase!
Oh and if you have any questions or want to speak to me about this reference, I will be glad to tell you about my experience. Just contact with the information on the mall stars website and Cassie… I mean, I will get back to you!
Thanks Daven, Thanks Cassie!
John Fariss:
HELLO FOLKS THIS IS JOHN FARISS WITH WORLDWIDE TRAVEL PLAN, WE HELP PEOPLE UPGRADE THEIR LIFESTYLE BY SAVING THEM TIME AND MONEY ON PRODUCTS AND SERVICES SUCH AS WHOLESALE TRAVEL, THE BEST GOURMET STORABLE FOOD ON THE PLANET, WELLNESS PRODUCTS, HIGH QUALITY FURNITURE, APPLIANCES, AND EVEN THEIR NEW CARS. WORLDWIDE TRAVEL PLAN'S MEMBERS NEVER HAVE TO WORRY THAT THEY PAID TOO MUCH. SINCE WE'VE ADDED 123 EMPLOYEE AS VIRTUAL ASSISTANTS WE'VE BEEN ABLE TO FOCUS ON OTHER ASPECTS OF OUR BUSINESS. THEY HANDLE EVERYTHING FROM TELEMARKETING, SOCIAL MEDIA MARKETING, SEARCH ENGINE OPTIMIZATION, PERSONAL CALENDERS, EMAIL DEPLOYMENT, AND SET APPOINTMENTS FOR US. 123 EMPLOYEE HAS HELPED US GROW OUR BUSINESS AT A PHENOMINAL RATE AND THEY ARE SO DEPENDABLE ALL I CAN SAY IS WOW HOW DID WE EVER GET ALONG WITHOUT THEM. 123 EMPLOYEE MAKES IT SO EASY, EVERYONE NEEDS TO HAVE A VIRTUAL ASSISTANT. I GIVE THEM 5 STARS. THEY DO AN AMAZING JOB AND I HIGHLY RECOMMEND 123 EMPLOYEE AS THE ANSWER TO FASTER MORE PRODUCTIVE GROWTH. WHAT I FOUND IS THAT BOTH WORLDWIDE TRAVEL PLAN AND 123 EMPLOYEE ARE ABOUT SERVICE AND SAVINGS AND KEEPING YOU AT THE TOP OF THEIR PRIORITY LIST. THIS IS JOHN FARISS WORLDWIDE TRAVEL PLAN. THANK YOU FOR YOUR TIME.
Gail Kinsbury:
Hi my name is Gail Kinsbury and I worked with speakers, trainers, authors all over the world and I help them get on the stages, I'm producing events I travel a tone. I'm a single mom with three kids and a very very busy life. I decided to go ahead and used an employee from Daven Michaels with 123Employee and what we've done with that is. a time that is given me back in my life and to be able to spend with my kids. I can focus on my clients for just having her do a little bit of things like research foe an event, getting links out of my affiliate account, getting things posted, creating a twitter profile for me that I never had time to even bother with and where how to do it, how to put new picture on a twitter page,Clueless!?! She got it done in less than two hours and it's just been a really great seamless experience working with 123Employee. if you have the opportunity, I suggest you do it too!.
Sam Batier:
Hello my name is Sam Batier with Super-trainer.com. Super trainer.com is a blog about showing personal trainers and fitness professionals how to automate their business and not to work so much in their business while on their business. As we know being the personal trainer most of my life, it was really bad because I had to get up at four o'clock in the morning, Will train clients from five o'clock till noon and then maybe get a little break from about 12 to 2 or 3 o'clock and you have to go back, repeat from 4 to 8- 9 o'clock and I'd never had any life. I was making an ok money but I had no life, no time to meet someone special, no time to have a social life, no time to do laundering. Nothing! So over years I systematized my own dreams called fitconcepts.com and I systematized my other bootcamp businesses. I have bootcamps right now. I have six bootcamps in California , I have six bootcamps in Chicago so I automate those business and I barely ever dare. So what I'm now I'm teaching other fitness professionals how to automate their business and be able to have a life. I mean, I don't care how much money out there you making but if you don't have a life it's really not worth it. Now today I have a beautiful wife, I have a beautiful children and I can probably work wherever I want and I couldn't done that without having a team of people that I can rely on to and what 'i mean by that is somebody I can be able to call and be able to get a job done and job done correctly and a job done for a reasonable price. So that's why I rely on 123Employee because 123Employee has a virtual assistants that are professional, that speak the language, that are supervised and somebody I can actually call. A lot of times we have a virtual assistants before I couldn't get a hold of them, I didn't know if they are working my project or not I couldn't rely the message to them and there was a language barrier but 123Employee they have taken the virtual assistant industry to a whole new level and it's just a breath of fresh air that I can totally rely on to someone and know that the job gets done and they guarantee it. This is the cool thing about it, if something didn't work they guarantee their job and they always on top of it. Great service! I cannot have been here at this event without 123Employee. I really appreciate it. Thank you.
Victor Vaga Jr. with VagaInvestmentsSolutions.com:
I now a working consultants I wanted to share to you my experience with my VA with 123Employee. Since I have used my VA she has been phenomenal, she ha handled all of my social media marketing my email marketing even taken my inbound phone calls and she is doing an amazing job, my staff loves her, she's easy to work with, she's a hard worker. One great experience is I was at the seminar and I checked my email and in a few hours i had a hundred and forty three twitter followers just following my emails.SO for those that are small business owners and entrepreneurs I recommend 123Employee, they would just take all paper works headache away. They are willing to do I mean they are just at your service, you give them everything you need and they will take care the rest so I highly recommend 123Employee.
Lori Heffernon:
Hi my name is Lori Heffernon and I'm Nic Shilling and were business owners and happen for several years. Where here today at 2011 outsource live right here at Westin in LA.
It's been a fantastic week end and I came here to learn how to delegate more. Lori has been using 123Employee for about a year now and I have been having a hard time letting go however I'm excited to had back in and hit tomorrow Monday and get my listed delegating away.
Awesome! "It's really excited to learn a lot, there was a lot of great speakers here today. Were really appreciate for all the great information that Beejal gave us, step by step system that we can must take right home and implement.
Thank you to Daven and Beejal. Daven thanks for going through and finding one next step and starting 123Employee and Beejal thanks for sharing your family with us, your story in India and just everything that you have shown us here today. It's been amazing!
We look forward to ride all the fence with you guys. Have a great afternoon.
Collin Daymude:
Hey Collin Daymude here. I just speak all over the world and I'm an entrepreneur, I've written four books, I'm busy traveling all of the time. So to get stuff done, I went to Daven and said I don't know what your VA's can do but I just keep here and about them so please give me the loads out. He sent me this long PDF file of everything his VA can do. Virtual assistants there it. I mean you just have to get one. so here's the problem I had. I actually had come up with new ideas and ask people what can my VA do for me because she gets stuff done in a day,amazing! She took seven thousand gmail contact and sort them into folders it was amazing! Everyday she checks my inbox, filters things, she sort them, she gets rid of the junk she took my PDF copies of all my expenses for the last year bank statement, she categorize all of them. Amazing! she saves my so much time which is unbelievable. I have to ask her, she comes to me when she's done with the project, she says Collin what else do you have for me, I mean when else do you ever get that kind of treatment from somebody. So I actually have to ask people what can I have my VA do today, because i have to be creative, i had to go back to Daven long list of stuff to figure out oh! she can do this, she can do that and then I give her another project plus the ongoing stuff she has. So you gotta get 123Employee, check it out, call Daven, It will be the thing you've ever done.
Adam Holland:
Hey everybody this is Adam Holland from globalleadershipmax.com and I am here at 7th figure empire speaking event and I am actually here with Daven Michaels and his the owner of 123Employee.com. I've been using his service 123employee for the last two months, I've had a virtual assistant working on all sort of stuff for me on my website. they've set up a frequently ask question page from my sites and I was actually limiting and reducing a lot of my customer service saving my time, money and energy there, but i also had another go start working on Ebook and I'm just about finish now I actually just git an email from my personal assistant saying that the last chapter done so now I launches it and that about five to ten thousand dollars i business for my company virtually hands off. What i gave them was an outline and I came up with all the material and everything so just Kudos to you Daven! Awesome product, awesome customer service of communication from your team and I highly recommend it. So checked out 123Employee.com
Alka Dalal:
Hi I'm Alka Dalal and I'm from Santa Monica California. Well I have something to give, to contribute to because I'm a 123employee client and not just client I'm client for just 1 full year. I've used them and Ive been very very happy with them and the reason I say that because it freed lot of my time off and this is what I came up with my book, " Creative Genius: Tips to Unleash yours. This is a great book, it's on Amazon.com and the reason I could right this book and I'm also writing many other books, my second book is coming up soon the reason is that I'm using 123Employee. They're very wonderful to me, they do all my social networking, my articles posting and so many things they do for me that it frees my time off and I do what I'm good at like to train leaders in creativity and internet marketing so I do lots of those things for myself. I write books, and I go around and talk to people network so I can do so many otter things where I have my 123Employee doing all the works for me in the back end in the office and the are very very easy to deal with, they speak excellent English, they write excellent English and I am really very very happy, so go for it people, 123Employee!
Blake Goodwin loves using 123Employee:
Hi! My name is Blake Goodwin. And I'm the CEO and Founder of a rapidly expanding video marketing firm. And I just want to share with you real quickly an experience that I just had with my Virtual Assistant with 123Employee. I just got another Virtual Assistant, this is not my first one, her name is Hannah and she's going to be booking speaking engagements for me and she's already gotten everything together, has got script together, her English is outstanding I mean this girl is going to knock it out of the part for me and I'm gonna be stages all over America before you know it. I'm so excited. Hannah, thank you so much and I'm really looking forward to working together.
Mike Crow:
Hey this is Mike Crow with the Millionaire inspector community. I also coach other coaches that are trying to create their own next program. You can go out to coachblueprint.com if you would like to get a free report on that. But that's not what I really wanna here for. I really want you to know one of the secrets I used to help grow my coaching business. Now currently I'm using 123Employee. And I have a young lady by the name Sheila and she just does incredible job. She's helping us do list building, she's helping us set meet up groups, and she's helping us make sure all kinds of information fully enforced out there in the internet. Now I'm gonna tell you another secret, I have ten people that worked for me and I can touch any single day. I didn't hire the virtual assistant for me, I hired it for my top two people and then I actually said: hey you know what I said we've gonna have get rid of these person, I don't think they are doing that much force and both of them almost quit on me because they said if you do that we gotta do all her work and we don't wanna do that. We wanna make sure that you keep her. So you know what she ain't goin anywhere anytime soon. 123Employee has been taken really good care of my people which mean my people taken really good care of me, which means more business. Daven thank you. 123Employee thank you so much guys!!!
Chris Carte:
Hello my name is Chris Carter I'm a local niche marketer and online marketer. We used 123Employee for our outbound sales for a lot of product and services and things we do inside of our business that it saves me a tone of time. In fact one of the gentlemen Luijey was fantastic and helping us builds the list and put things together. Folks when you wanna do the things or half things done that you don't need to do that blowing to pay crater; you know what? You just might not know how to do and you know you need to get it done make sure you join 123Employee and have it done for you. You deserve the amount of time in your life that you are enjoying instead of working
Anushka Drescher:
I am Anushka Drescher from Burkley, California and 2 weeks ago I started working with 123Employee. I got a wonderful assistant named Maria and she has helped me so much just in the last 2 weeks. Some of the examples the way she's helped me is that she has created a mind map for my whole business. All of the things that I need to do, she's put them on a visual map online. She has helped build a database of customers. Right now I'm here at Super Teaching at CEO Space, I take my electronic notes everyday, I highlight the parts that are action items, I email her my notes everyday and she creates another visual mind map of all the actions I've said I need to take. When I get home I know exactly what I need to do. Maria has been amazing, she's always ready to please, she's always friendly, she's always helpful. I am just so grateful that I came across her and she's going to save me a lot of time and money. She's going to be preparing a newsletter for me that I get paid for $500 to do it once a month. It'll take her about 2 hours to do it once I train her and I will pay for her entire salary for the whole month. I love 123Employee!
Casey Eberhart:
Hey everybody, Casey Eberhart coming to you from sunny Los Angeles, California. I hope you are having as awesome of a day as I am. I just wanted to take a quick minute to give a quick shout out to the guys and gals over at 123Employee.com. I got to tell you, before we got involved in 123Employee and outsourcing some of our scheduling and inbound and outbound calls and our social media we just had an opposite ran completely disorganized and messy. About 6 months ago, just to give you a quick example, 6 months ago my Twitter account had a couple of thousand followers as of today I'm in about 20, 000. You can check that out, very easy for you to go check out, you can follow me on Twitter and figure that out all on your own and I got to tell you the outsourced employees over there are friendly, they're fantastic, they get done what they say they're going to do in less time that I could ever find somebody here to do it. I highly, highly recommend using 123Employee to take care of all of your tasks. Then you look around and may not be the best at or you may not like to do them, these guys can do them at a rate that's unmatchable, unbeatable and you will not get better service. So check out 123Employee.com. Again Caset Eberhart coming to you from Los Angeles.
Marc Kossman:
Hi, this is Dr. Marc Kossman of Personal Success Marketing and I have high words of praise for 123Employee and Daven Michaels. Our personal assistant John is the secret ingredient that allowed us to take our books fly somewhere on the rank of 3 Million on Amazon.com to a number 1 bestseller in our category. There are just so many things that you can outsource as an author and get the job done and so you got to check out 123Employee, we very highly recommend it did the job for us. Right, it was like a breath of fresh air and what did he do for us? He cleared the sight didn't he? He just wiped it all gone, it's all gone so that we can focus on getting our book done. We got the book, we got it done and now we have John.
Darius Askaripour:
Hi, Darius Askaripour here from the Innovative Investors wanting to make a real quick video for my good friend Daven Michaels. Daven owns a company called 123Employee and if you're not aware of getting virtual assistants you need to get on it and get on it fast. You know, virtual assistants are intricate part to any business but they really help you bridge the gap of needing help, of getting employees, of training people because we know good and well that employees are not cheap, usually they are not. We know that in turn sometimes they are a little iffy, they are a little shaky but having a virtual assistant is a necessary component to any business that you are trying to systematize and work you are trying to form out. Number 1 reason being is how cheap it is but there are some down falls, there are some negative things about virtual assistants. The first thing is you got to train them, you got to educate them, you got to go through 20 of them to find one good one that was up until I met Daven and started working with 123Employee. The reason being is Daven is a genius at this business. He really filters the people he has, he really interviews them, he kind of puts people in categories so they know what they are good at so that way if you need a person for Social Media or you need a person for pay per click or you need a person for a call center or advertising, mortgage or whatever may be, he has people already good in that field and all these people speak English perfect, they are educated, they are professional, they give you reports, they are accountable and the best thing is you give them the task you don't have to worry about so I love 123Employee. I went through a lot, a lot of virtual assistants until I found them. I've got 1 girl over there, Lunny, she's incredible. She basically does the work load of 15 people that we need to hire here so I appreciate Daven, love the company and if you're thinking about it get on board. Get in as soon as possible. It will really help you become more efficient in your business. Thanks a lot Daven!
Mindy Sylvester:
Hi, I'm Mindy Sylvester and I just want to tell you about my experience with 123Employee. I am a real estate agent and a professional speaker and I have so much work to do, I got so much going on and I really needed a little relief. I enjoy traveling and just having fun of being with my family and I seem to have gone bugged down with a lot of little details so I heard about 123Employee and I hire my virtual assistant and it was one of the best things I've ever done. I've freed up so much time. My assistant is so wonderful. I got an interview with 2 different assistants and they were both wonderful but I picked one and my experience has been amazing! My virtual assistant is so attentive and so intelligent and so willing to do the things that I need to get done and she does them so quickly and definitely I have the best experience and I've just been able to live such a good life now because of it. I've actually took almost the whole month off last month but I'm still making money, I'm still getting deals closed and my internet presence has increased a lot, gotten a lot more leads. They just can do things that I can't do especially with the internet so I highly recommend 123Employee. They can do a wide variety of things and your life will get a lot easier, it's very affordable and it's a really good investment. So, if you are looking to have a little bit more fun in life, free up some time so that you can focus your time and energy on the things that you love and income generating opportunities then definitely hire 123Employee.
Blake Goodwin:
Many people have been asking me – "Blake, how do you get it all done? How do you get so much done so fast? We are seeing the amounts of work that you are able to keep putting out. I constantly see you on Facebook, on Twitter, on MySpace, on Youtube and you're out there in all your Social Networks" and the answer is I have a secret weapon in my back pocket and the secret weapon is called 123Employee. I've been using 123Employee now for a long time and it's really just allowed me to go to the gym, to go out to the golf course, to spend time with my wife and my family and it's just allowed me to get into a real comfortable position knowing that everything is going to be taken care of behind the scenes. All the time I am getting contact going – "Blake I just saw your new post you did on Facebook" and I'm like going "I haven't even logged in to Facebook in 6 months", so it's just awesome and I invite you to enjoy this experience too. It's one of my secret weapons. I would like to share all secret weapons and strategies that I'm using but 123Employee is one that will definitely sky rocket you to the next level.
Justin Tillman:
Hi, how are you doing today? My name is Justin Tillman and I just want to give you a quick testimonial about 123Employee. It's an excellent service and the reason why it's such good service is because being a young entrepreneur you kind of focus on the little tasks as well as the big tasks, split your time up you got 24 hours in a day. So, after being able to leverage my time in actually working with 123Employee I am able to now have a virtual assistant who works with me and she's able to take care of some of the other tasks that might have normally taken up all my time for the day which would have had me working all weekends. Now, I can spend it with my family and I really enjoyed my weekends. It's an awesome service and I recommend that you definitely try it out and use it for yourself. Thank you.
Bardi Toto:
My name is Bardi Toto and I'm doing a testimonial for 123Employee. They are phenomenal! Actually, my agent has built up my groups on Facebook and my fan pages. I have now over 2500 people on my groups and my fans. I could not have done it without 123Employee. They are awesome!
Fabricio Cruz:
Hey, this is Fabricio Cruz! I just want to take a quick moment to say how much I appreciate 123Employee. First off, I am an internet entrepreneur. I've been online for the last 15 years or so, for the most part it'd been kind of a one man show but things really started to explore once I got my first 123Employee. Basically, I had them doing my customer support via telephone, via email and the thing is I started out really really slow, I kind of regret that. I wish I would have started much faster because once I got rolling with them and once I understood what I was doing, you know, I just realized why wasn't I doing this a long time ago. So, I just want to encourage anyone who is, maybe they feel like they're limited on time or what not give 123Employee a try. The awesome thing about them is that they give you the opportunity to select your employee before you even pay them a penny. That was really comforting for me because you know the face and the voice of your business is really important because it represents you so you go to make sure that you find somebody who is adequate to represent that face and that voice so anyway just wanted to send that quick note that I highly recommend 123Employee, couldn't live without them. I already got 2 of them and I'm going to be in the process getting my 3rd here very very soon. My business has more than doubled over the last year as a result of having my 123Employee working for me. So, anyway this is Fabricio Cruz check them out and you won't be sorry.
Fernando from Orlando:
Hey, this is Fernando from Orlando and I've been using the 123Employee VA for the past 11 months and what's done for me is actually a lot of freedom. I've been able to work a lot less after living the four hour week back 3 years ago. I've been trying a lot of VA's, firing a lot of VA's and I'm very happy that I've been able to have Mildred from 123Employee in my team and she's the one that actually deals with all the short sale paper work in take. She makes sure that lenders get everything from short sale processing. So she is busy, she takes care of everything. If she has any questions she texts me and I text her back, it's just great! People can go to my site fernandobuyshouses.com and put in information of their homes and sell their homes. Mildred sometimes takes care of that and I actually have more time to do coaching. I've been buying houses for 7 years so coaching is something that I can do more of because I'm working less. So, thanks so much for the VA's at 123Employee because I am able to work less and that's the name of the game!
Jason Web:
So, I'm Jason Web. I am the owner of Web IP Law Group. We're an intellectual property law firm. We focus on patents, trademarks, copyrights, licensing, things like that. Also, I have a personal assistant with 123Employee. He's been fantastic! He works a few hours a day for me. I know exactly when he starts working and when he finishes. Whenever he finishes work, he always tells me what he did which therefore confirms that what I'm assigning to do is accomplished and I love that. I have him doing several different tasks. Some of them are fairly complicated but I know that all I have to do is I just send him an email and I say do this, its super quick. What used to take me 15 to 20 minutes all of a sudden now it just takes a few seconds of my time and my time so valuable and I have to have that kind of help. So, I'm really appreciative of my employee and I definitely plan to use 123Employee for a long time.
Frank Sousa:
Hi my name is Frank Sousa and I am one of the code developers of traffic geyser and I wanna tell you we've been using a 123 employee for last two years or so and I have to tell you that people that we deal with are absolutely wonderful. The work ethic s that they have is absolutely amazing. One of the problems I saw sometimes in the past with other Philippine workers was the fact they would lose their internet connection and we couldn't depend on them, and that hasn't happened not even once with 123 employee and I guess the reason for that because they have redundant systems their so they never go down. They've been very very helpful to me and I would absolutely recommend them to anybody.
Larry Goins:
Hey guys it's Larry Goins how are you 'doing? I gotta tell you, you have got to have a VA, a virtual assistants and if you gonna get a VA to do everything that you need to do from managing your social media, your social network, your facebook, your twitter account, posting videos, submitting articles and answering your emails, oh my God I used to spend half a day answering my email. If you gonna get a VA you need to use 123 employee. These guys were the best; they already trained to work with business owners, entrepreneurs and real estate investors. So take it from me, Larry Goins work with 123 employee and they will help you free up your life. Thanks a lot.
Heath Barnes:
Hi my name is Heath Barnes and I used 123 employee for outsourcing of social media, marketing, helping me organize systems and strategies for our new business. Our VA is Honey Isong and we started using her in October and for example our facebook contacts have won from literally zero. I did not have a facebook page before that now I have, it's a second week of December and I have over five hundred contacts. I would highly highly recommend 123 employee and we will be hiring one to two more assistants this month. Thank you!
Hollis Carter:
Hey Hollis Carter here and I wanna shoot a quick personal video to let you know about my experience with 123Employee. It's been an amazing experience. Right now I have a live clients who are operating a new software system and I knew that one thing that would really get them to that next level would be working with 123Employee so that they can actually have someone dependable, very reliable and trained and really educated so that they can outsource the things that they work and they don't really gonna have time to do, so that now my clients are actually sees success guaranteed because these employees they are getting are trained, they have excellent management team behind them and I understand whats going on and I'm really impressed the way they're clients see results very quickly there's actually someone there that they can work with and depend on to get things done. So I give 123Employe my full back and really enjoy it and I think if you are looking or trying to outsource some work or you have client of your own who need something to really help them to get the next level, the place that they can depend on to get outsourcing done I definitely recommend 123Employe!
Robert Lord :
Hey everyone Robert Lord here with Direct Source Mania. I just want to take the minute to talk to you about Daven Michaels 123Employee. Now I've been using his services for about nine (9) months now and believe it or not my facebook has exploded, my twitter has exploded. I can't believe the amount of work and time and effort these guys put in to my accounts. I feel like they are my very own employees and I absolutely love them. 123Employee is a way to go! Robert Lord will see you later.
Adam Kappel:
Hey there this is Adam Kappel from atomic apps and I've known Daven Michaels from 123Employee for a while and I've just recently step into his outsourcing program and starting to give some task to a VA and at first I was a little bit hesitant to do it. I was always having a challenge of really delegating my task and giving it to somebody and not really knowing what was gonna happen and I have to say since starting with 123Employee it has been extreme line process to give them a task and they just get on it and they just figure out how they do it and they get it done for you and I completely eliminated my challenges and I completely eliminated my worrying of giving somebody else a task that I was so good at, so concern about giving it and soon as I gave it to them, they picked it up quickly, they learned it quickly and they get it done and they put it into a system that really really works . So thank you Daven, thank you everyone over at 123Employee, I've looking forward for a long standing relationship with you.
Dustin Mathews:
Hi everyone it's Dustin Mathews from 7 figure speaking empire. I gotta tell you when I have Daven Michaels and 123Employee. Here's a cool part, I have a virtual assistant right now that's building my twitter followers and I don't even like interact. They just do, I just gave them a task and they just go out and do my social media and they like blowing up my twitter followers and I think that's the coolest thing and as an entrepreneur you wanna get to situations like that where things are already running. Without you, you have a hand with them that running without you and thing getting done and so I'm like a big fan and I just wanna tell the world about it and I think you should your own virtual assistant to help you with whatever it is, social media, do administrative task, take phone calls, make phone calls for you. And so if you get the opportunity to enroll in Daven's system, 123Emplopyee and get your own virtual assistant I highly highly recommend it, it's the first step of really getting your life back and it's been completely awesome. So thank you once again.
Todd Proffit:
Okay. Well, Todd Proffit here with Proffware and Proffit Development.com. And you know I went to Daven and Beejal's Beyond Business Live here, I guess kind of close to a year ago. I've been working with of 123 Accelerator and 123 Employee here for about a year.
And they developed our software, just amazing. So they have our highest regard and of course we highly recommend them. If you're thinking about going into business with them or going to one of their seminars or events, or having them design software for you, or your back office support, or your marketing or SEO work; all I can say is these guys are the best of the best, and you know, thank you so much. I can't thank you all enough.
You were the first place I stopped that actually gave me solutions to some of the – well the hurdles that I had been challenged with in my business, in our business, you know I have multiple employees, and we're a multi-million dollar business. And I couldn't get to that next level, and I couldn't have done it without you guys. I've been at a stall for years, and you made it happen! 123 Accelerator and 123 Employee.
So from Aspen, Colorado, Todd Proffit, hey take these guys and take everything you can from them. I don't mean take in a weird way, I mean you know anything they're offering. So get out there and enjoy the ride with them, because they have a great one in store for you, depending on where you're at and what you're doing, I'm sure they can benefit you in one way, shape or form.
So until next time, enjoy.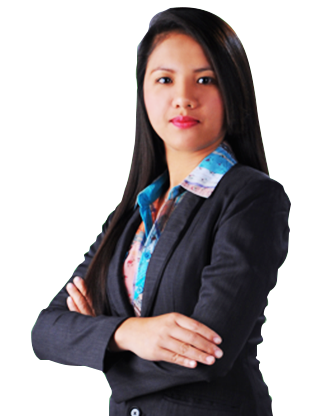 Over delivering is our mantra for our outsourcing clients.