123Employee Enterprise Solutions provide high quality voice based outsourcing services. Our employees are based in our flagship facility with close proximity to two regional colleges. Enterprise Solutions delivers our highest level of service.
123Employee was founded in 2006 to meet the needs of small and enterprise level businesses.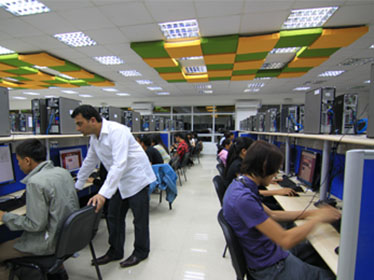 Since then we have grown to a team of hundreds of outsourced voice based agents. We set out to create a company that would make outsourcing affordable to all businesses, while offering a high level of on-going training for our employees.
We help businesses all over the globe increase productivity and lower expenses.
We provide business process outsourcing, or BPO, specializing in online and offline marketing, customer service and virtual assistant services from our 3 outsourcing centers.
Our company features fully redundant voice and data, enterprise grade network infrastructure, redundant generators and all of the features of a larger provider, without the high costs.
123Employee is the premiere outsourcing centers.